Missed the swimming carnival? Forgot about the pupil-free day? Too many channels to monitor? Or just want to keep up with everything the kids are doing?
Audiri puts all your important school communication in one place – so you (and the kids) will never be in the wrong place at the wrong time again. One seamless easy connection.
Audiri is a free school app for parents and teachers, with no limits on content or notifications.
Are you a school staff member?
Explore how your school can get ahead with Audiri's communication solutions.
Need to tell your school about us?
Introduce us to your admin teams so we can make your lives easier every day!
Tailored to You
No more information overload. Set your subscription preferences to focus on what's important to you.
Refreshed. Revamped Interface
Updated and easy to navigate interface to ensure that your critical messages don't get lost in the clutter.
Whenever, Wherever
Take everything you need for school life with you. Sign forms, make payments, RSVP to events all from your phone.
Securely Delivered
Audiri has passed the Safer Technology 4 Schools (ST4S) readiness. Trust us: we're Australian-owned with top data security.
Content Groups
Set your preferences and skip the irrelevant updates.
Digital Forms
Sick day? School trip? Sign permission and absentee forms in a couple of taps.
Mobile Payments
Pay for excursions, uniforms, tuckshop in an instant with convenient online payment options.
Complete Privacy
Enterprise level privacy and security controls. All data is hosted in Australia for complete peace of mind.
Group Manager
Volunteer at school? Help with a sports team? Stop battling with email lists and stay organised with Group Manager.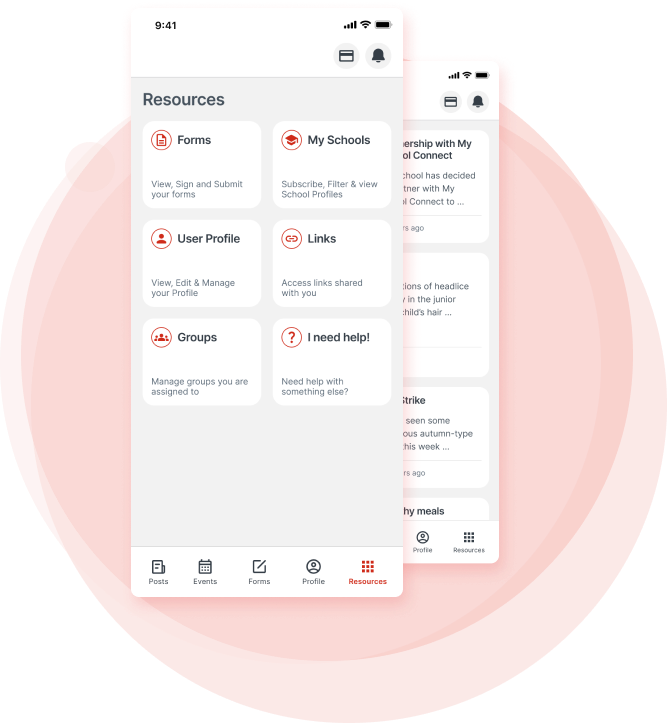 Add Multiple Schools
Children at more than one school using Audiri? Get all your updates in one app.
Mobile Forms & Payments
Capture digital signatures from the app with customisable forms. Accept mobile payments securely, without storing payment details.
Event Management
Eliminate the hassle of manual RSVPs. Simply respond with just a few button presses.
Parent Teacher Interview Scheduler
Save time by quickly indicating your availability.
How to Install
the Audiri App
The free Audiri school app offers parents a convenient way to stay up-to-date with the school calendar, last-minute forms, newsletters, all school communications, and even make cashless payments. With Audiri, you can get started in just a few minutes by following these simple steps:
Looking for help using the Audiri App? Visit Audiri's Help Centre for troubleshooting tips.
Got questions? We've got answers! Fill out the form and let's chat – we're here to help.